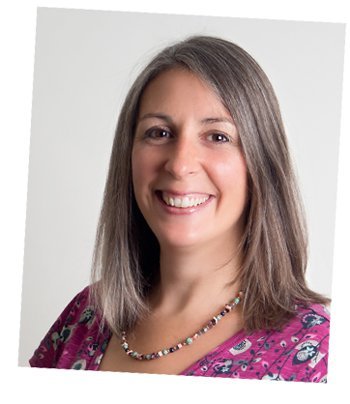 Hi, I'm Janet - mum, wife, chocoholic and with a music taste stuck in the 90s!  I specialise in helping frazzled women who want to improve their health (and often the health of their family too) without giving you lots of extra work to do with sourcing weird ingredients, hours of preparing foods and having to eat differently to everyone else.  It might feel like an impossible task but I promise it isn't!
I have always been interested in food and nutrition but, until I had my own family, it was simply an interest. Having a family really changed my priorities and the way I felt about EVERYTHING!
Not only did I feel the huge responsibility to ensure my children were healthy and eating the right foods, I also wanted to make sure my husband and I were healthy too so that we could set a good example to our girls and to maximise our chances of a long and healthy life.
I kept hearing the media reports of the worsening health of the nation and decided that I wanted to learn more and to help educate and inspire others to take control of their health and wellness.
I studied nutrition through the Institute for Optimum Nutrition over 3 years, left the corporate world that had been my career for 17 years and started Apples to Zinc Nutrition.
Having a family has also given me a wealth of experience and understanding of how budget, different food preferences and time pressures can impact on how we eat and live our lives….and how easy it is to look after everyone else and not yourself!  Yep - I have been that frazzled mum and it will always be work in progress to stop me going back there!
I would love to help you to achieve your health goals so why not get in contact today for a free 30 minute call and see how I may be able to help.
MY APPROACH
My approach to nutritional therapy is realistic, simple and supportive. I focus on adding or replacing foods in the diet rather than just taking them out. I take account of your budget, time pressures and food preferences to provide a tailored programme to support your health concerns.
I am very passionate about food and how it can support health but understand that it is, in many cases, not an alternative to conventional medicine and so I aim to work with GP recommendations and with other alternative therapies to help you to achieve control over yours and your family's health.
And the important stuff - I am a Registered Nutritionist MBANT and Nutritional Therapist CNHC and the founder of Apples to Zinc Nutrition.
About Nutritional Therapy
Nutritional Therapy uses the science of nutrition to support health issues and promote optimal health.
Nutritional Therapists understand that, as individuals, no one plan will work for everyone.   They assess the general health, medical history and dietary habits of each individual to evaluate any potential imbalances within the body.  Using their understanding of these imbalances and the health concerns present, they can then provide tailored lifestyle and nutrition programmes to support a broad spectrum of symptoms and inspire people to take control of their health and wellbeing
Nutritional therapists are not a replacement for medical professionals and do not claim to be able to "treat", "prevent" or "cure".  However, nutritional therapy may be able to help you if you are:
low on energy and lost your sparkle
hooked on sugar or caffeine
struggling with weight management
embarrassed with your tummy
feeling tired all the time
wondering if certain foods don't agree with you
wanting to understand how food can support your training schedule
fed up with eating the same old meals
…..and so much more!
Sometimes Nutritional Therapists will recommend non-invasive laboratory tests to help evaluate health.  They may also recommend a supplement programme to complement the diet.  Both of these are an additional cost but will be discussed fully during your consultation.
Apples to Zinc is primarily based in Maidenhead and serves Maidenhead, Marlow, Slough, Windsor, High Wycombe, Henley, Twyford, Wokingham and Bracknell and other local areas. Contact us today, to book a free 30 minute, no obligation, phone consultation.