Are you trying to get pregnant or get your body ready to increase your chances of getting pregnant? Perhaps you're visiting this page because things aren't happening quite as you planned…..if so, you are not alone as, according to the latest NHS figures around 1 in 6 couples may have difficulty conceiving.
There are a number of common causes of infertility due to genetic or medical conditions but research has also shown that dietary and lifestyle factors may have an effect on a couple's ability to conceive*.
Did you know that stress, smoking and being overweight may all reduce fertility?  Did you know that eating leafy greens may improve fertility alongside other nutrition advice?
Following a fertility diet does not guarantee you will fall pregnant but it may help to optimise your chances of conceiving naturally or support the IVF success rates and it may also increase your chances of a sustained and healthy pregnancy.
So, what is a fertility diet?  For each couple the diet is likely to be slightly different as it depends on your health, body mass index and lifestyle.  However, there are certain elements that are likely to be consistent amongst most couples trying to get pregnant.
Reducing stresses – these include work and emotional stresses but also environmental and food related stressors. Alcohol, caffeine and sugar all increase stress and chemicals in plastics and household/personal care products are thought to disrupt hormones
Increasing fruits and vegetables – especially the leafy greens which are high in folate which is a natural form of folic acid. Fruits and vegetables are nutrient power houses providing a broad range of vitamins and minerals needed in reproduction
Increasing good fats – these are the building blocks for our hormones. Foods that provide you with these healthy fats are nuts and seeds, olive oils, oily fish and avocado
Coming to see Apples to Zinc Nutrition for a couple's consultation may benefit:
Men with low sperm count or quality
Women with gynaecological conditions such as PCOS, endometriosis and fibroids
Couples who have experienced multiple miscarriages
Couples wanting nutrition support whilst undergoing IVF
Couples who are wanting to increase their chances of a healthy pregnancy
My approach to fertility nutrition
I work on several elements of health in my couple's consultations.
With the men I look to promote foods and lifestyle factors which may positively support a strong and health sperm
With my ladies I look at promoting foods and lifestyle factors which may support hormone levels, the health of the maturing ova and the health of the uterus.
My aim is always to work on optimising the reproductive building blocks and uterus so that nature has everything it needs to maximise the changes of conception, a healthy developing baby and a healthy pregnancy and birth.
Sometimes I do recommend hair mineral tests or other non-invasive tests to assess current health status.  I also recommend supplements in some cases if I feel that a boost in specific nutrients is likely to be supportive.
I am delighted to announce that Apples to Zinc is now working in collaboration with Thames Valley Fertility.
Thames Valley Fertility is a fertility clinic and women's health centre with a difference.  It prides itself on a holistic approach to support couples.
Apples to Zinc will be working there on a Monday afternoon and early evening.  Please get in touch if you'd like to know more!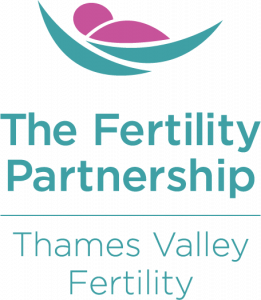 "Janet was welcoming, friendly and extremely knowledgeable and gave me really valuable, practical advice that I could take away and implement. I have always read a lot about nutrition on the internet, but had become overwhelmed by all the different information – having Janet use her expertise to give me a few clear things to focus on at any point in time really helped me make some lasting changes. Janet is a great person to work with – always supportive, but also challenging where needed. I always felt in our sessions that she was fully on my side and really wanted me to succeed in my aims. I now have much more sustained energy levels throughout the day, feel healthier and have lost weight - I am also now 18 weeks pregnant which I consider a success! "
- Mrs N
My Healthy Preconception Package
This package is £500 and is designed for couples who are looking to start or extend their family. It is ideal for couples who are:
Looking to optimise their health before starting to try for a family.
For those where it is taking a little longer than planned.
For couples with a history of miscarriage.
For couples who are opting for assisted conception.
The package is for couples over the age of 21 and is generally completed within a 12-week period in the following format:
3 x 90-minute consultations.
2 x phone catch-ups.
Email support
10% discount on supplements.